I'm inspired by the shared charter on Ruckus yesterday to talk a little about sharks.  The charter were able to catch a few large sharks in a pile of fish yesterday.  This can make for a memorable experience.  This is not something that happens all the time but we do see them.  We also offer a charter targeting shark.  It is a night time, private charter, that goes out in search of these predators.  We use barb less hooks as to prevent injuring these amazing creatures, and after a few photos release them back into the ocean.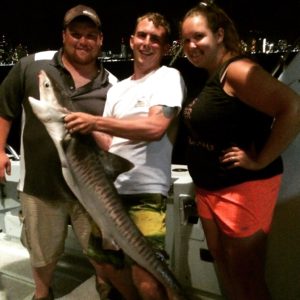 Here is a small tiger shark caught on one of our night shark hunts, tiger sharks are rare to catch but awesome to see.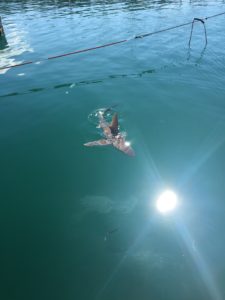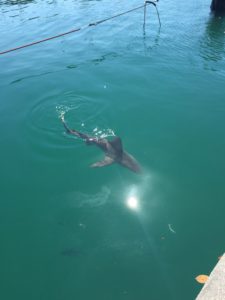 Here's a shark that has been living in the harbor snacking of all the fish brought in by the boats.