This fall has been great for fish.  We have seen a good number of Marlin, Mahi, and small tuna. We are looking for the striped marlin to start biting any time. Here are some of the fish landed over the past few weeks.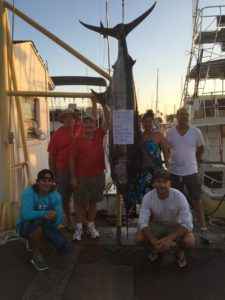 Captain Morgan and deckhand Pauly on Sea Hawk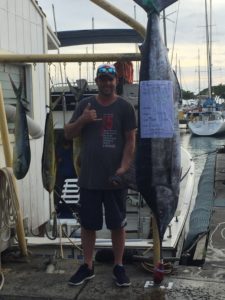 Shane took his family out last week, he was really hoping for an Ahi, no such luck.  They still managed to have a great day on Ruckus. Got a few Mahi and a blue.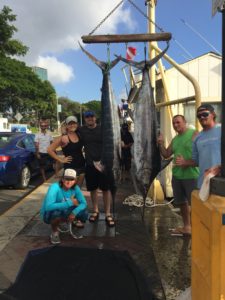 Captain Dallas and deckhand Pauly got a couple of Marlin on Sea Hawk last week.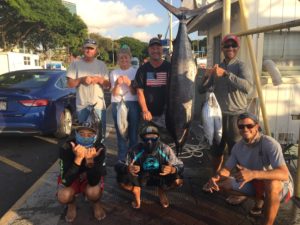 Captain Danny and deckhand Danny (confusing right) got a Marlin and some tunas for dinner.
More photos of the fall action to come soon.  We will also be announcing a promotion for the holiday season.